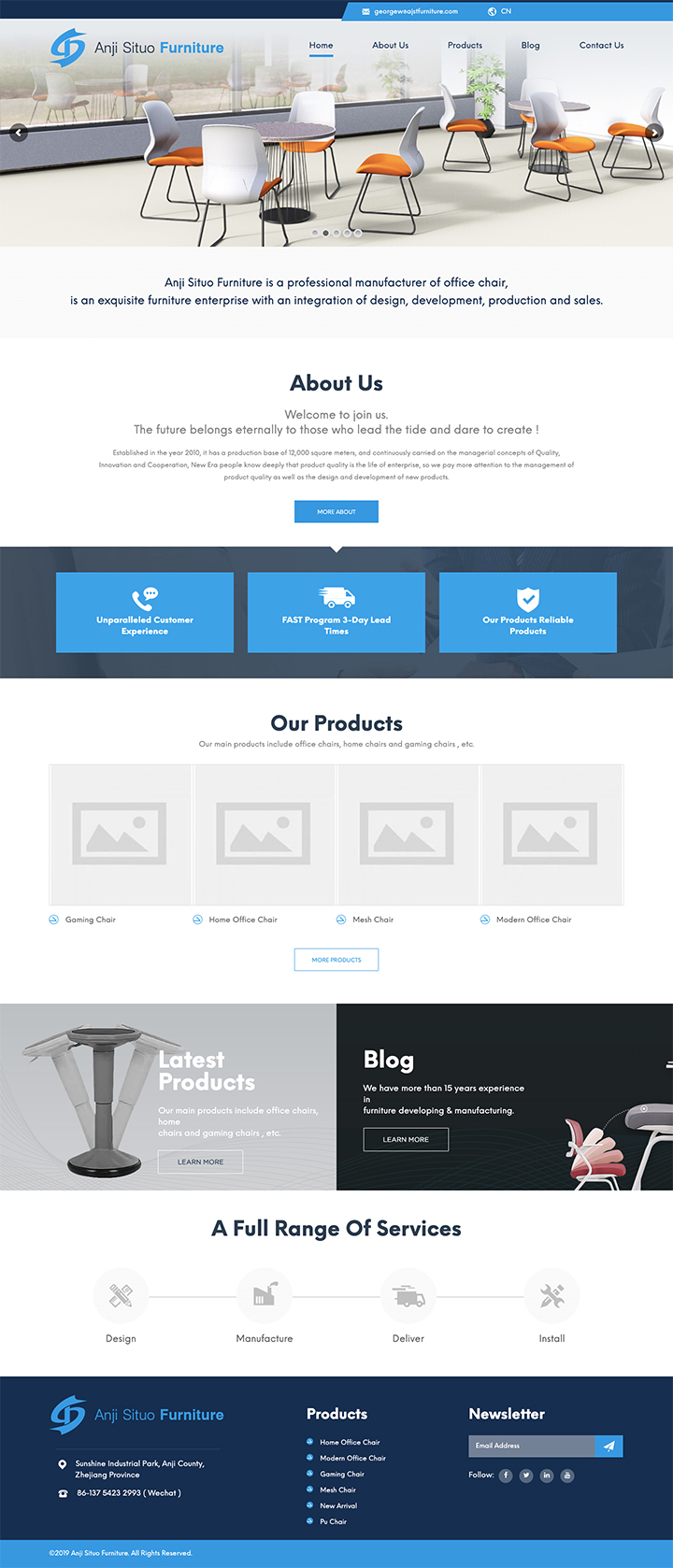 Anji Situo Furniture is a professional manufacturer of office chair, is an exquisite furniture enterprise with an integration of design, development, production, and sales.
Established in the year 2010, it has a production base of 12,000 square meters, and continuously carried on the managerial concepts of Quality, Innovation and Cooperation, New Era people know deeply that product quality is the life of enterprise, so we pay more attention to the management of product quality as well as the design and development of new products.
We have more than 15 years of experience in furniture developing & manufacturing. Our main products include office chairs, home chairs, and gaming chairs, etc. We not only sell competitively-priced products but also offer a full range of services. We want our clients to be eager to do business with us again and again. We conduct strict tests for quality to ensure the consistently high standards of our products. Our products are manufactured according to international standards and each product is inspected at the factory prior to delivery.
The future belongs eternally to those who lead the tide and dare to create! Conik people will carry on the cause and forge ahead into the future and work endlessly for the cause of Chinese furniture as well as the more colorful life of the people. Cork Furniture will enter thousands of families with the intelligence of Conik people.
Welcome to join us.
所属类别: 服务行业