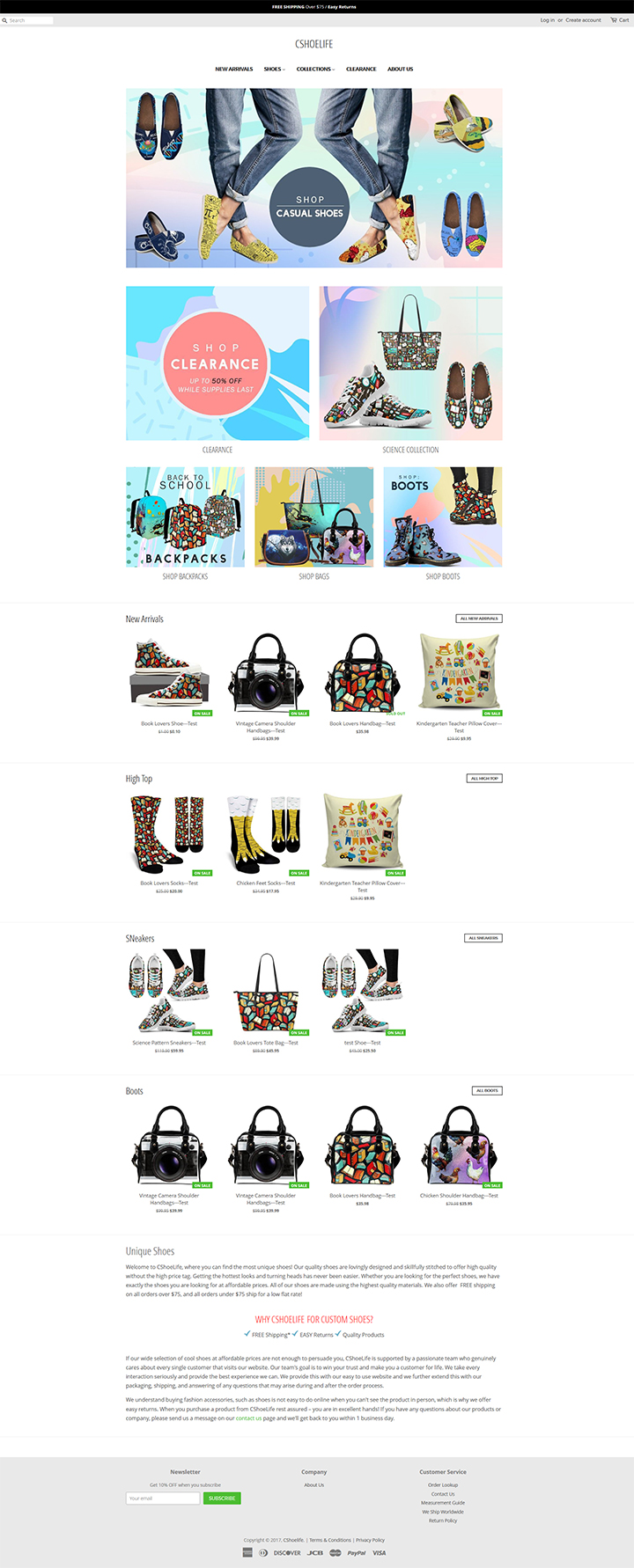 Here at CShoeLife. We could never find apparel that really defined who we were. Everything started looking the same and we gave up on trying to find something unique and true to us. This all changed when we came together as a team and decided to create what we felt was missing in our shopping experience. We wanted custom shoes that really showed the things we loved.
We decided to create designs that really stood for our beliefs, our passions and our interests. CShoeLife was born. No longer would we stand for boring, mediocre that looked the same as the next girls. We are determined to bring the most colorful, unique and 1 of a kind products and designs to our customers.
The most important thing to us is our customers experience. We want you to be able to find something you love, buy it and receive it without any problems or frustration. We're here for you everyday to answer your questions and make sure everything runs smooth for you. We stand by our satisfaction guarantee and will always make sure you are taken care of. Rest easy when you shop with CShoeLife because we have your back!
所属类别: Shopify