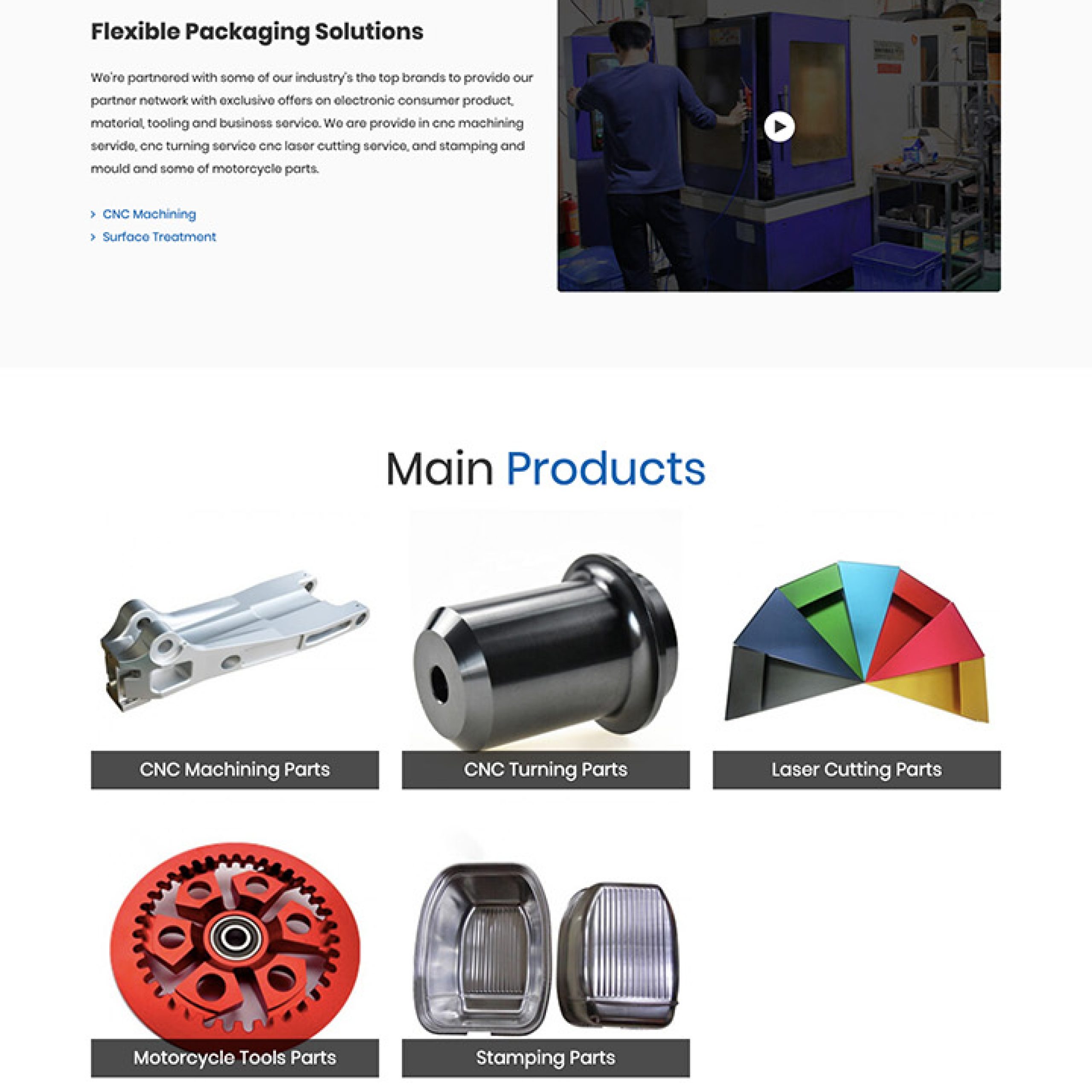 We're partnered with some of our industry's the top brands to provide our partner network with exclusive offers on electronic consumer product, material, tooling and business service. We are provide in cnc machining service, cnc turning service cnc laser cutting service, and stamping and mould and some of motorcycle parts.
Reaudited by TUV. SGS certified company. Our clients are in the high standard quality field and from US, France, Germany, Canada, New Zealand, Australia France, Italy, Germany, Poland,Spain, Switzerland, Singapore and Japan. We are engaged in cnc machining parts, cnc turning parts, cnc laser cutting parts and mould, sheet metal stamping parts and extrusion parts and some of motorcycle parts.
Our products can be made of all different material, such as aluminum, stainless steel, steel alloy, copper, PEEK, brass, bronze, plastic parts etc. And the following surface treatment we can make:black oxide, anodizing, powder coating, painting, Zinc plating, gold plating.
Most of important thing, the quality is our Culture! And we staff have about 100 people and all of our staff love our company and love our customer. Let's the good business start here!
Holy's Production Advantages
We're in new industry standard workshop of 4000 meters, more than 1000 professional and technical staff.
We own high precision 3 axis, 4 axis and 5 axis cnc vertical milling center which import from Taiwan and Japan, precision grinding machines, cnc lathe machines, wire cut, EDM and cnc laser engraving machine about 45 units.
We are experienced in exporting in cnc machining parts, turning parts, laser cutting parts, stamping parts and motorcycle parts etc.
We provide design and produce, surface treatment service with a great one-stop shop.
Advanced software is used to control the equipment according to the specification of your 3D design.
Our skilled machinists can make turned and milled parts using a wide range of plastic and metal materials to meet your any needs in material.
Regarding the quality, inspection instrument had CMMA, profile projector, high gauge, ID&OD micrometer, it is quite strict inspection procedure, we have flow in inspector and professional inspectors each size of product must be test one to one after completing production and provide quality report.
We are entity factory, price and quality can guarantee more controllable than trading company.
Not only the reasonable price, but only we can promise: A guarantee lead-time,Good working parts,Good reliable credit
one more thing, Whether you are an established company or just another start up company starting out.
Whether you work at a 1000sq ft corner office with 100,000 as ft warehouse in the back or basement of your home, you'll need reliable partner in China. It is easier to work with us, why? Cause we are 24/7, all time zones friendly
所属类别: 工业设备