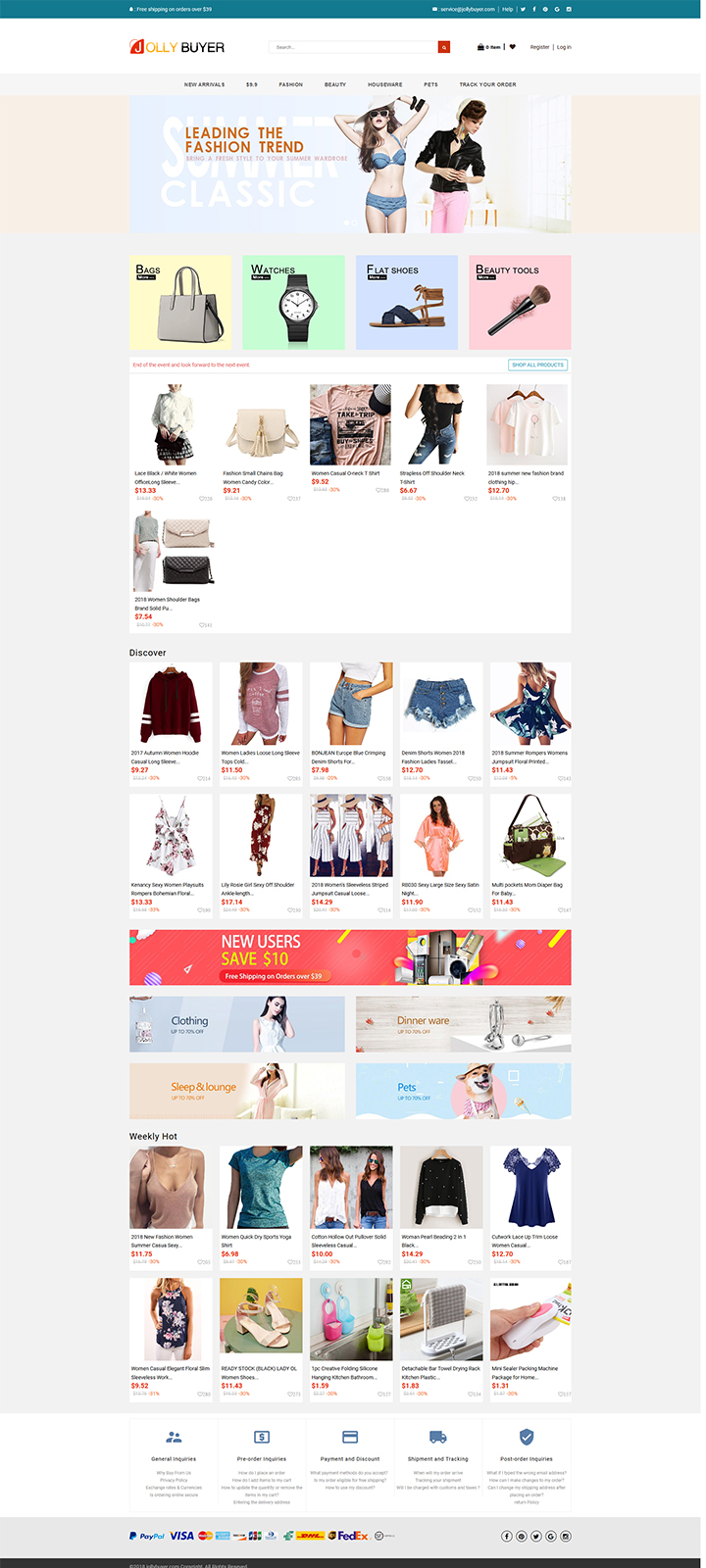 Jollybuyer.com is the world's leading expert for procuring fashion designs for ladies all in one place, including Fashion Accessories,Beauty,Houseware and Pet products.
Individuals service:
We work around the clock to find,create,manufacture,and ship you the most innovative products.This way you can find the most fashion designs easily without spending days researching on your own.
Retails and wholesales service:
Jollybuyer.com provide service for retails and wholesales,we're your trusted partner whether your business needs a few pieces or a few containers.We're your source for global procurement of manufactured goods direct from trusted China suppliers.
Please contact us if you have any questions:
Address:Room 708,Building 1,No.400,Jiang'er Road,Changhe,Bingjiang District,Hangzhou City,Zhejiang Provice,China
Email: service@jollybuyer.com
Contact us:+86-18989428507
所属类别: Shopify