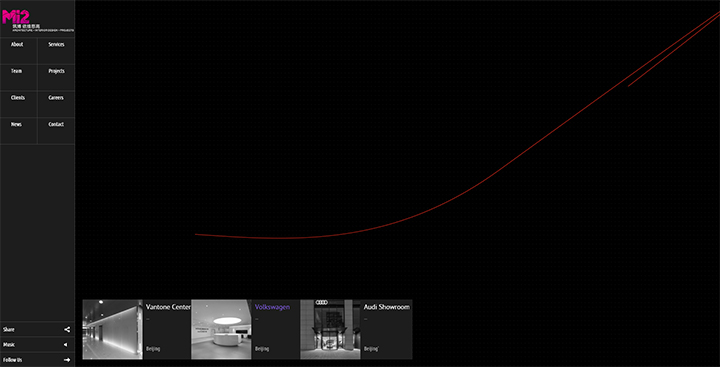 History and Mission
Established in 1994, Mi2 is an architectural and interior design firm based in Beijing, Shanghai, Singapore, Hong Kong and Malaysia-Johor. With extensive experience and the pursuit of design excellences, Mi2 provides an integrated and sustainable approach from conceptualisation to completion, guided by the belief that the surrounding environment directly influences the quality of our existences.

Having completed a wide range of out-standing projects, Mi2 specialises in sustainable design for retail and office spaces, successfully cooperating with global-key clients and delivering some of the first LEED GOLD certificated projects awarded in China and all-over Asia. Mi2 achieved ISO 9001 and 14001 accreditations.

Combining the highest quality of materials and excellent craftsmanship, realising solutions for interior and architectural designs, Mi2 complements strategies with the latest technological advances and avant-garde products. "No details are too small": Mi2 concentrates on providing high quality projects, having developed an extensive portfolio for over twenty years. Project's locations, contexts and cultural backgrounds are deeply embedded in Mi2 inclusive design philosophy.

Mi2 combines a "hands on approach" and the experience of its partners in addition to the 150+ staff from over ten nationalities, working in synergy and supported by a variety of in-house disciplines and professionals, including architects, designers, managers, engineers and material specialists, dealing with every aspect of the design phases.
所属类别: 服务行业