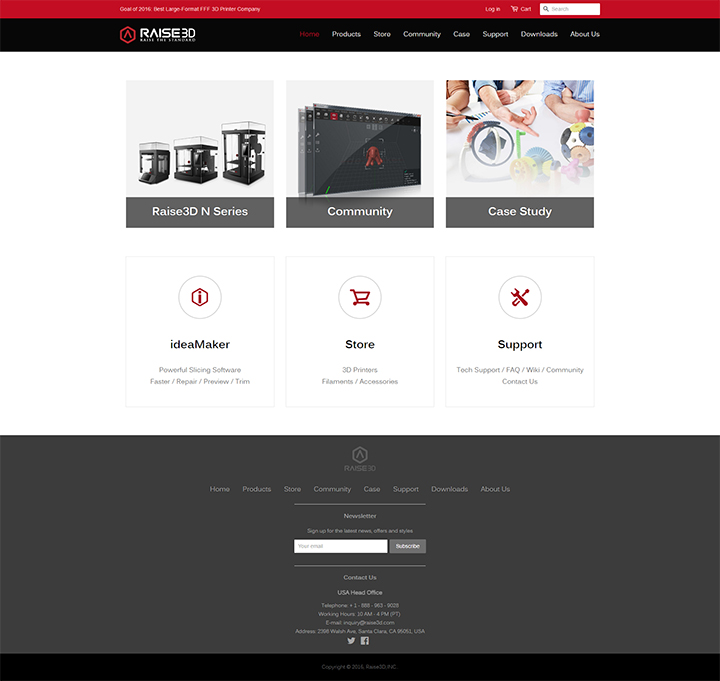 Raise3D, Inc. is a professional designer and manufacturer of FFF 3D printer in the world, which consolidates talents from Fortune 500 and prestigious universities such as MIT, Fudan University, and focus on technology research and application of 3d printing.
Currently Raise3D provides products and service to customers in the field of industrial design, manufacturing, medical service, culture creative, research institution, architecture and cultural preservation etc.
Raise3D sets up offices in USA, China, Hong Kong, Singapore, Australia and Korea, with these offices we provide professional and great service to customers.
Raise3D is determined to develop 3D Printing technology with all our partners. Our version is to renovate traditional manufacturing and improve human life with 3D printing technology.
所属类别: Shopify