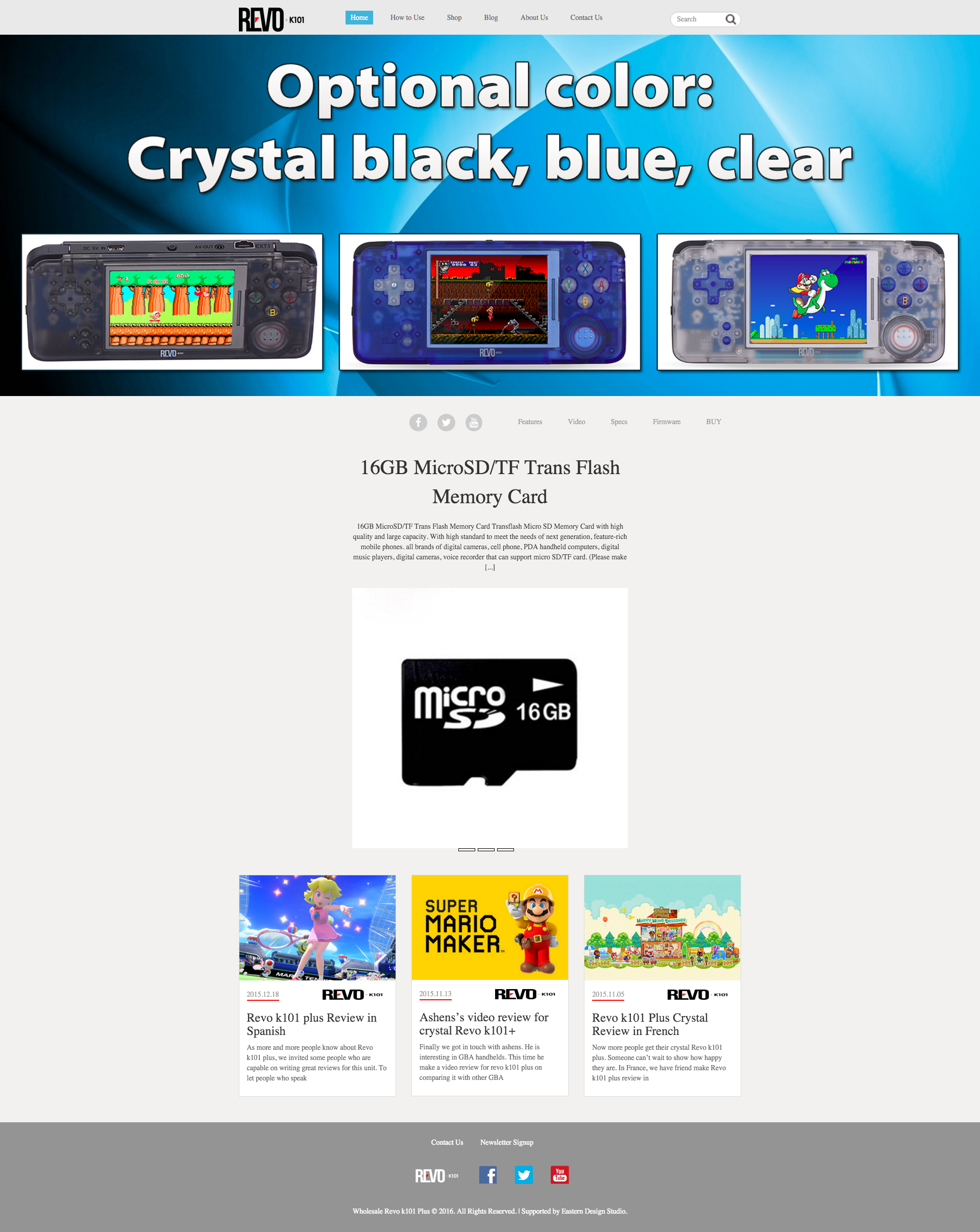 Revo K101 – Sales Pitch
After the outstanding success of Game Boy, the gaming industry focused on portable gaming. Every frontrunner understood the importance of past compatibility, superior graphical experiences, simplicity of design, longer battery life, and hardware development ease. In 2001 the market was up for something on these lines, and there came the 32-bit sprite-based, handheld Game Boy Advance. Its hardware was comparable to SNES and it was backward compatible with more than 800 software titles.
The very same context, the K-Team's software-on-a-chip (SoC) aimed to bring revolution to the portable handheld market with its first hardware based solution. Revo K101 is the second variant of their SoC (previously released as a GBA SP form factor). Adding in the first ever implementation of hardware-based Real Time Clock (RTC). The amazing wider form factor featured an upgradable firmware stereo headphone jack and micro-USB charging.
The K-Team has developed a (SoC), system of chip design that lets the Revo K101 to run Homebrew and GBA ROMs on actual hardware. The K-Team sells the product (SoC and its firmware) to interested manufactures. It is the manufacture to decide how to implement the SoC, including form factor, ability to accept firmware updates, K-Card interface device, and the kind of hardware.
所属类别: 服务行业