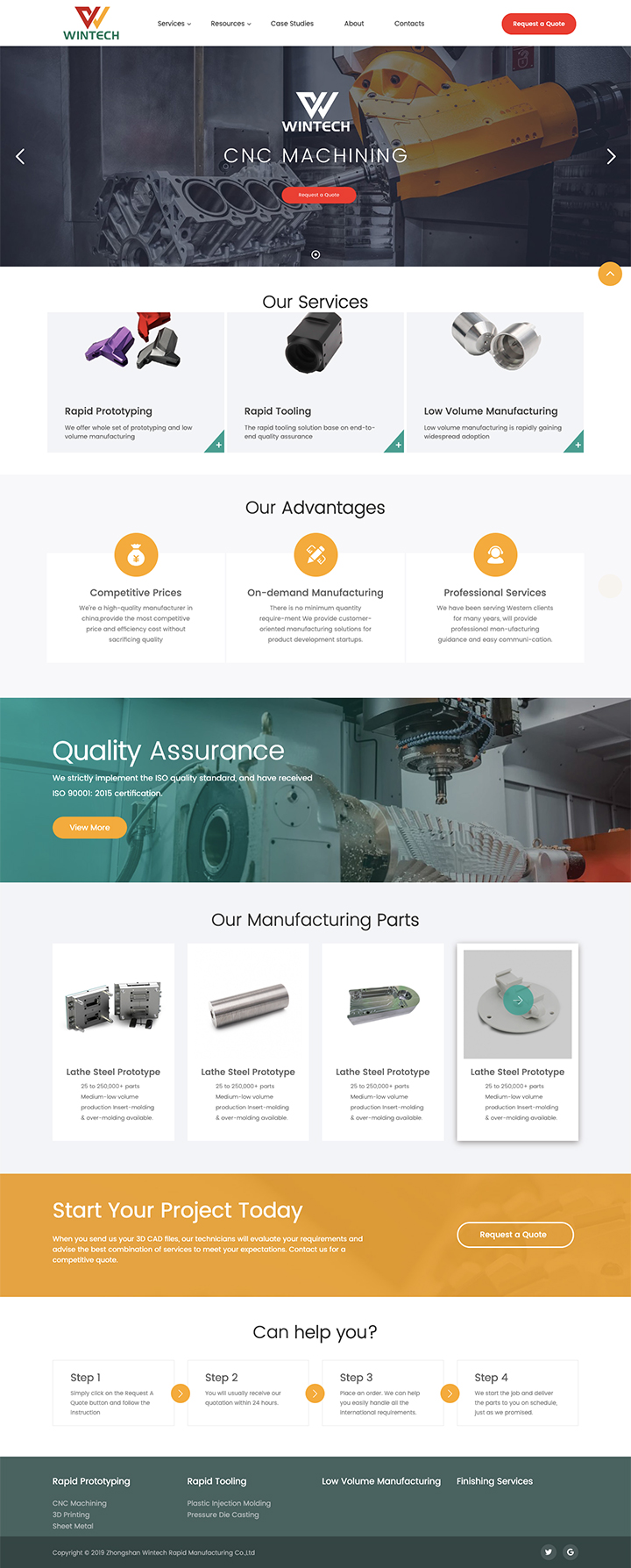 About WINTECH
One of the best rapid prototyping companies from China
Wintech is an ISO9001-2015 certified manufacturer, built on the philosophy of 3Es, namely Excellent, Efficient and Economic, along with a dedicated team and the latest techniques to ensure your project runs successfully. Whether you need to have that complicated part produced from a 3D visualization, or you'd just like the final stages of your product for display in a top-level meeting, Wintech can assist you with those needs.
What does WINTECH do?
WINTECH is committed to providing top quality rapid prototyping and low volume manufacturing service, including CNC machining, vacuum casting, pressure dies casting, 3D printing, rapid tooling&injection molding, sheet metal prototyping, plastic, and aluminum extrusion.
We provide high-quality manufacturing solutions that can have your design finished in a matter of hours. This gives you the opportunity to rigorously test your product, and make all the needed changes to perfect your design before it goes into full-scale production.
所属类别: 工业设备