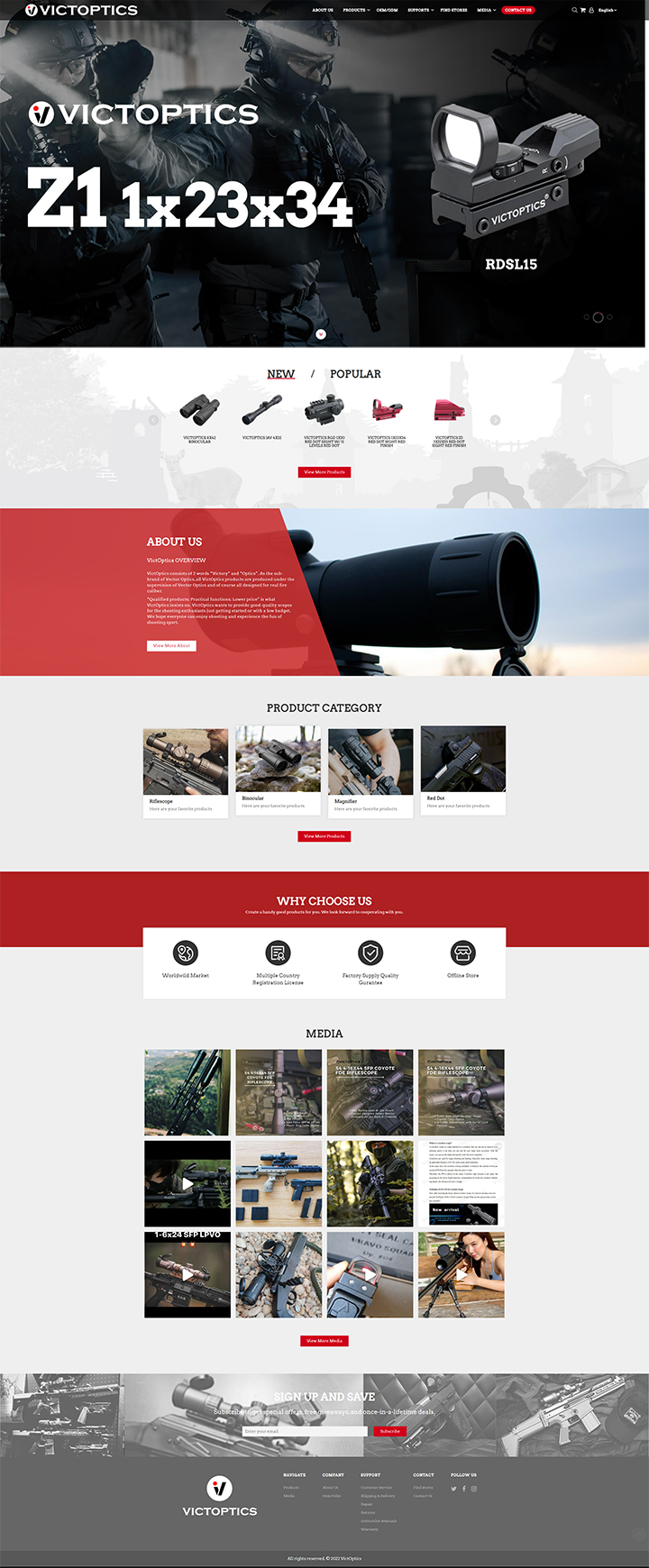 From 2007, when Vector Optics was established, till now, VE has always insisted on designing and producing high-end riflescopes and red dot sights to provide a superior shooting experience for consumers.
In addition to these high-end products, we have also introduced some cost-effective products to meet the needs of more customers. However, the price gap between them makes some consumers feel confused, and the brand positioning becomes unclear. After careful consideration, we decided to classify these cost-effective products into a new brand: VictOptics.
VictOptics consists of 2 words "Victory" and "Optics". As the sub-brand of Vector Optics, all VictOptics products are produced under the supervision of Vector Optics and of course all designed for real fire caliber.
"Qualified products; Practical functions; Lower price" is what VictOptics insists on. VictOptics wants to provide good-quality scopes for shooting enthusiasts just getting started or with a low budget. We hope everyone can enjoy shooting and experience the fun of shooting sport.
所属类别: 科技行业